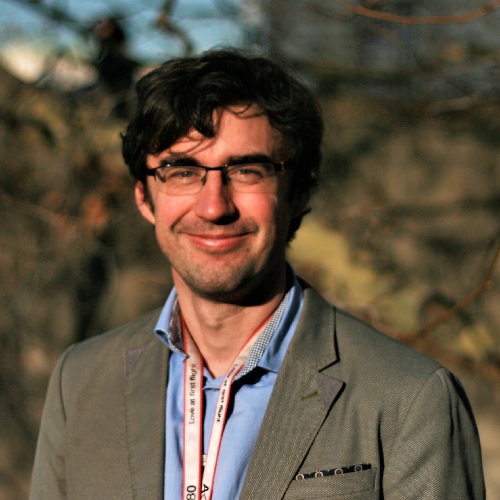 Steven Niederer
Professor Steven Niederer received a Bachelor of Engineering majoring in Engineering science at the University of Auckland, New Zealand, before completing a DPhil in Computer Science at the University of Oxford, United Kingdom. He received a UK Engineering and Physical Sciences Research Council (EPSRC) post-doctoral fellowship on modelling heart failure before being appointed as a lecturer at King's College London. Since joining King's College Steven has developed a research group focused on developing and applying computational simulation and image analysis techniques to better understand cardiac physiology, pathologies and treatments. His work is characterised by working across disciplines spanning statistics, computer science, engineering, physiology and cardiology.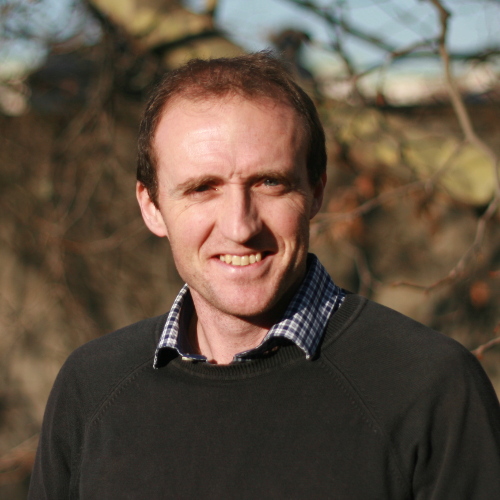 Martin Bishop
Following his undergraduate degree in Physics (University of Oxford, UK), Martin Bishop studied for a PhD in Computational Biology (University of Oxford, UK), specialising in Computational Cardiac Modelling, with a PhD project concerned with simulating the fluorescent signals obtained from optical mapping recordings of cardiac electrophysiology. In his first postdoc, Martin developed fine-scaled computational cardiac models directly from high-resolution MRI data, which were used in his later 4-year Sir Henry Wellcome Postdoctoral Fellowship to investigate the role of anatomical heterogeneity in the mechanisms of initiation and maintenance of arrhythmias.
Following his Fellowship, Martin took-up an academic position at King's College London in the Department of Biomedical Engineering, where he is now a Reader in Computational Cardiac Electrophysiology. His core focus is to understand arrhythmia and electrotherapy mechanisms in different types of structural heart disease to directly improve clinical practice via enhanced arrhythmic risk stratification, and optimising implanted device therapy and catheter ablation. Martin's work is facilitated by the use of clinical imaging data and electrophysiology recordings for both model construction and validation, including direct interaction with medical device and mapping companies, and basic science experimentalists. His current research interests involve the integration of computational models with advanced machine learning approaches to facilitate the integration of modelling into direct clinical practice.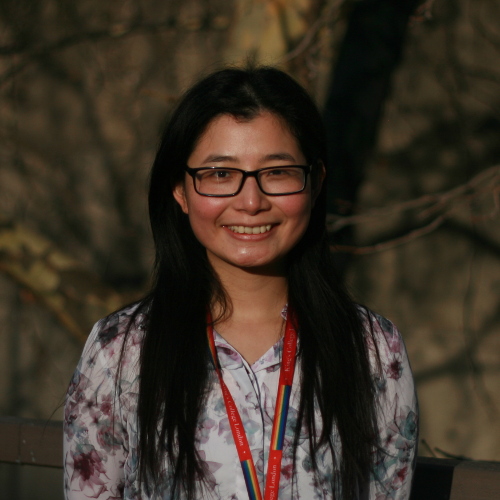 Angela Lee
Dr Angela WC Lee received her PhD in Biomedical Engineering from the University of Auckland, New Zealand. Her main research interest is in modelling cardiac resynchronization therapy using patient-specific models of the heart. Previously, her work focused on modelling the chronic changes in the heart's electrophysiology, mechanics and geometry due to cardiac resynchronisation therapy and the effect that these changes will have on the optimal lead location. The current focus of her work is on developing a product for image-guided optimisation of wireless endocardial pacemakers for patients undergoing cardiac resynchronization therapy. This project, in collaboration with medical imaging companies, device manufacturers, and clinicians, aims to translate image-analysis and advanced simulations tools into the clinic to assist in pre-procedural planning for wireless endocardial CRT.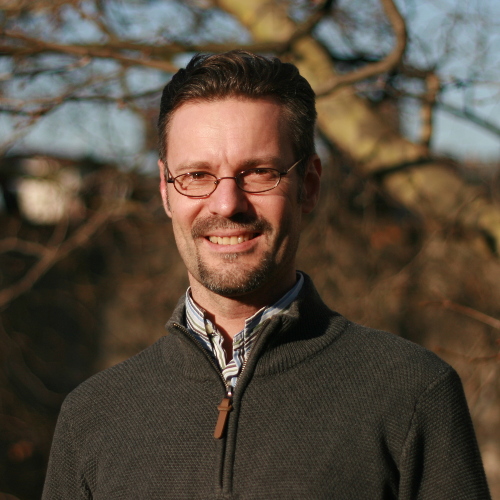 Alexandre Lewalle
Dr Alex Lewalle completed his PhD in physics at Cambridge, and subsequently refocussed his research toward the physics/biology interface. His general research interest is in the mechanisms of force generation in biological systems, from the molecular to the whole-organ scale. His earlier research, combining experimental and modelling approaches, has included measurements of the myosin motor protein that produces muscle contraction, and of red-blood-cell membrane deformation. He has also modelled the dynamics of actin filament growth, the mechanical driving force in cell motility. Since joining CEMRG, he has focused on understanding, through modelling and computational simulations, the roles played by electrophysiological activity and cardiac tissue structure in heart contraction. By comparing theoretical biophysical models with clinical data, he is presently investigating the mechanisms of chemotherapy-induced heart failure.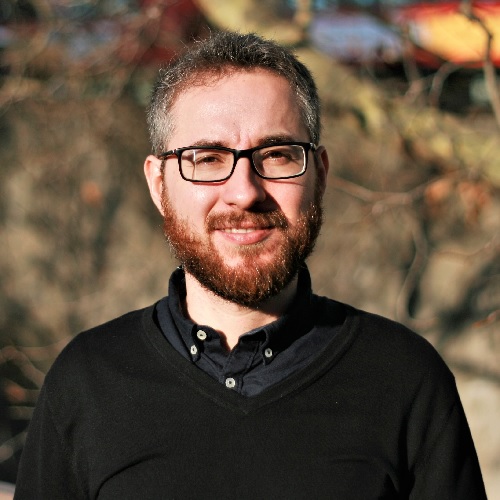 Fernando Campos
Fernando received his B.Sc. in Computer Science and M.Sc. in Computational Modelling degrees from the Federal University of Juiz de fora, Brazil, before completing a PhD degree in Biomedical Engineering at the Graz University of Technology, Austria in 2012. He was awarded an Science Without Borders Scholarship to carry out research on the mechanisms of spontaneous arrhythmias in post-infarction hearts at German Heart Institute Berlin, Germany. In 2017 he was appointed as a Research Associate at King's College London, where he is currently conducting research on modelling the initiation and treatment of ventricular arrhythmias in the infarcted heart.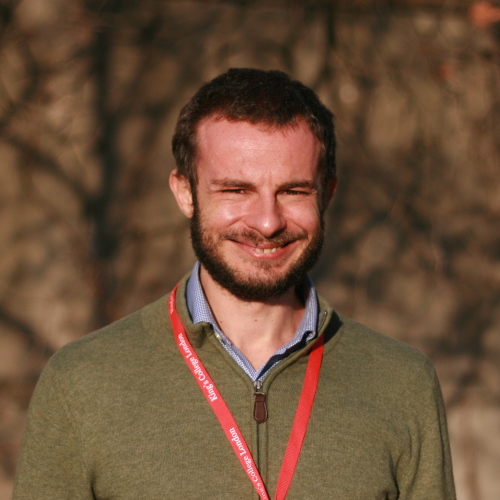 Cesare Corrado
Dr Cesare Corrado obtained his master degree in Aerospace Engineering at the Politecnico di Milano, Italy and his PhD degree in Civil and Environmental Engineering at the University of Padua, Italy.
His earlier research concerned computational models for multi-physics problems and data assimilation techniques (reverse engineering). His current research interests focus on the development of clinically tractable methods to build personalised computational models from clinical data (MRI, Electrograms) and on the quantification of the model uncertainty, with a particular interest in predictive performance. His research aims in developing new tools to improve the treatment of cardiac arrhythmias.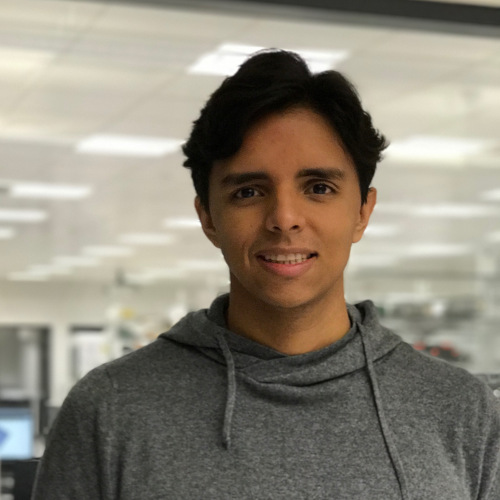 José Alonso Solís-Lemus
José Alonso graduated from Instituto Tecnologico Autonomo de México (ITAM) in Telematics Engineering (2013) and Applied Mathematics (2014). He received his PhD in Biomedical Engineering working at the School of Mathematics, Computer Science and Engineering (SMCSE) at City, University of London. His PhD research focused on the automated analysis of moving patterns in migrating cells' movement. Moving his focus "closer to the patient", José Alonso joined CEMRG early in 2019 as a Post-Doctoral Research Associate, where he is currently developing image processing and computer vision algorithms for the analysis of cardiac images.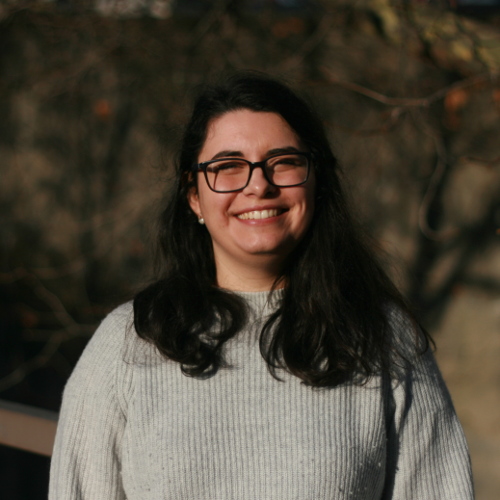 Marina Strocchi
Marina Strocchi received a bachelor's Degree in Mathematics at the University of Bologna, Italy, and a master degree in Applied Mathematics at the University of Trento, Italy. For her master thesis, she worked with models for the simulation of arterial blood flow. She also received a Master of Research in Imaging Science at King's College London.
During her PhD at King's College London in 2017, Marina has been working with three-dimensional models for cardiac electrical activation and mechanical contraction. The aim of her PhD is to develop a framework that simulates physiological motion of atria and ventricles together with pressure-volume atrial and ventricular dynamics. This framework was then be applied to a virtual cohort of heart failure models to investigate how pressure dynamics in the major arteries change in response to cardiac resynchronization therapy. After the completion of her PhD in 2021, she continued in CEMRG for a postdoctoral position funded by the British Heart Foundation.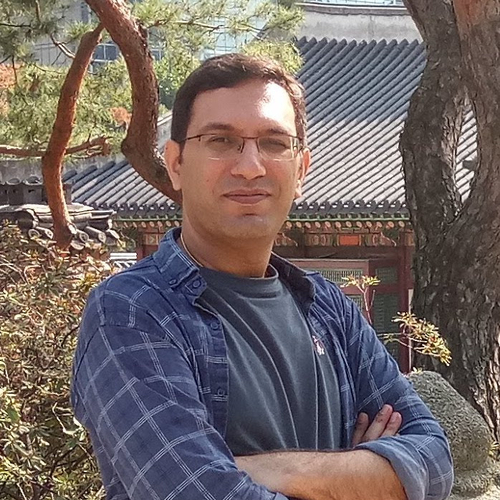 Hamed Keramati
Hamed Keramati received his master's degree in Mechanical Engineering from Nanyang Technological University (NTU), Singapore, with a thesis titled "Design and development of MEMS rotary fans". Subsequently, he worked as a Research Associate at NTU on numerical simulation of the blood flow in the aorta. Before starting his PhD study, as a Fluid Dynamics Engineer at Dyson, he performed numerical and experimental analyses of cyclonic separation. Hamed later started his PhD at the National University of Singapore (NUS) and worked on his thesis titled "An Investigation of the Blood Flow and the Vessel Displacement in the Aortic Dissection". His PhD research focused on the fluid-structure interaction simulation and Monte Carlo simulation of a reduced-order model of a dissected aorta. He successfully defended his thesis and joined CEMRG in 2021 as a Research Associate. Hamed currently works on modelling the blood flow in the heart and particle tracking to optimise the design and calibration of the positron emission particle tracking (PEPT) imaging for the cardiac blood flow.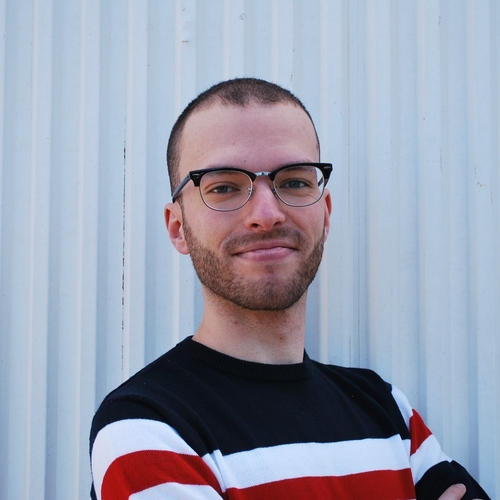 Cristobal Rodero
Cristobal Rodero received his bachelor's degree in Mathematics by the Universitat de València, Spain in 2016. Cristobal coursed a MSc of Research in Mathematics shared by Universitat de València and by Universitat Politècnica de València. At the same time, he went through another MSc in Computational Mathematics by Universitat Jaume I in Castellón.
Cristobal started his PhD in 2017 in Biomedical Engineering, both in CEMRG and in Cardiac Modelling and Imaging Biomarkers group, focused on studying shape and function in the heart and how the interact with each other. He also worked on calibration of models using emulators. In February 2022 he started a position at CEMRG as research assistant to study cardiac remodelling in longitudinal studies.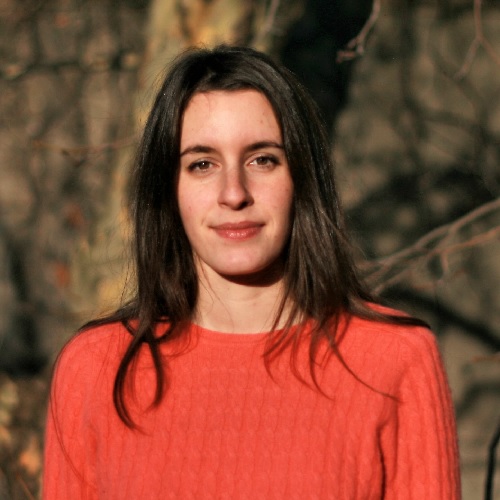 Adelisa Avezzù
Adelisa Avezzù graduated in Mathematics at the University of Bologna with a thesis in algebraic geometry, then gained her Master of Science in Mathematics at the University of Trento with curriculum on modelling and simulations for biomedical applications. Her thesis centred on numerical modelling of the human cardiovascular system to simulate brain haemodynamics in the event of neurovascular diseases. She joined the CEMRG group in October 2018 as a King's College PhD student.
Her PhD research focuses on the impact of bile acids on foetal cardiac cells in order to investigate the mechanism which would cause foetal arrhythmia and stillbirth in intrahepatic cholestasis of pregnancy (ICP). She is currently working on the development of an electrophysiological model of the human foetal ventricular cardiomyocyte. The aim of her project will be to use this model to simulate the interaction between bile acids and the ion channels of the foetal cardiac cell.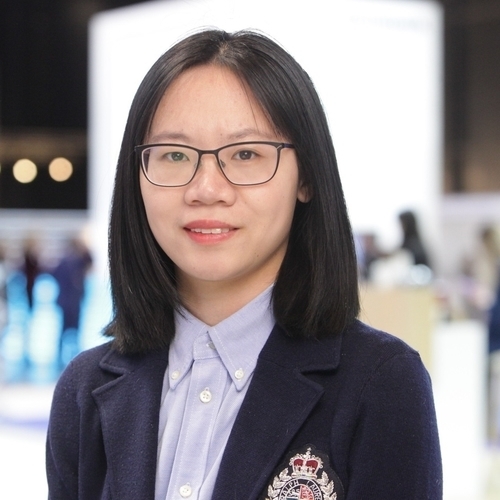 Shuang Qian
Dr Shuang Qian received her undergraduate degree in Electronic and Electrical engineering at the University of Birmingham, UK, before completing a PhD degree at the same university. Her PhD project is about modelling the cardiac electrodynamics in a larval zebrafish heart incorporating detailed cellular arrangements and intercellular connectivity. Since joining CEMRG in 2020, her work focused on assessing and optimising electrotherapy to improve the function of implanted devices by constructing and validating computational models, based on clinical images and electrophysiological recorded data. Her current research interest also includes integrating advanced machine learning approaches with models for direct applications in current clinical practice and making digital twins from data sets in the Biobank that evolve through time.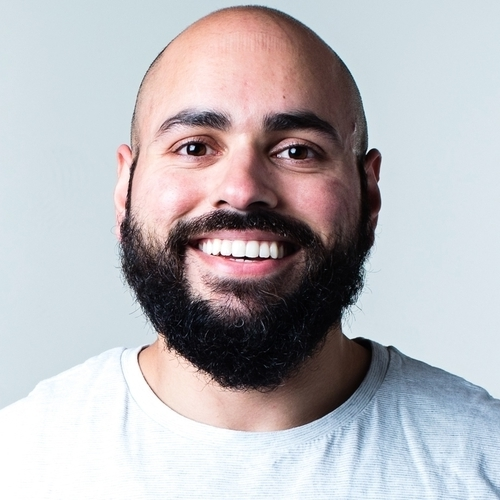 Hassan Zaidi
Hassan graduated as an applied mathematician from The University of Nottingham, going on to complete an MSc in Applied Statistics with Operational Research and a PGCE in mathematics. His background has seen him work in various fields: Nottinghamshire police, teaching, research, start-ups and the NHS.
Hassan's project is based on the understanding that susceptibility to cardiac arrhythmias represents a highly complex system with intrinsic dependence on pathological structural and functional cardiac properties. Current guidelines suggest the use of a compromised LV ejection fraction (LVEF) to guide ICD implantation; however, only a third of SCD cases exhibit low LVEF. Functional biomarkers (from ECG recordings) and structural biomarkers (from MR imaging) have been independently correlated with arrhythmia risk, however, they have yet to demonstrate sufficient power to alter current clinical practice. Therefore, Hassan's hypothesis is that a risk prediction model which combines both structural and functional features, augmented by structure-function simulation-based features, will significantly enhance risk stratification for ICD requirement.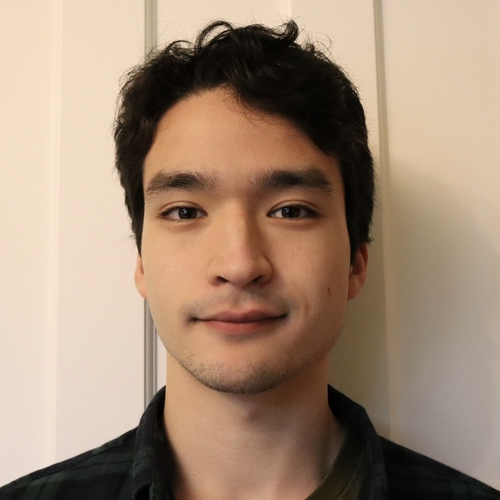 Charles Sillett
Charles recently graduated from the University of Oxford with an integrated Master's in Physics. For his MPhys project, he investigated the effects of Laser Wakefield Acceleration in cluster plasmas, working in the Peter Norreys group. His long-held interest in medical technology led him to join CEMRG to start his PhD in October 2020.
Charles' PhD focuses on using cardiac CT images to quantify cardiac function in the left atrium. He aims to investigate the link between left atrial mechanics and incidents of heart failure and atrial fibrillation amongst patients.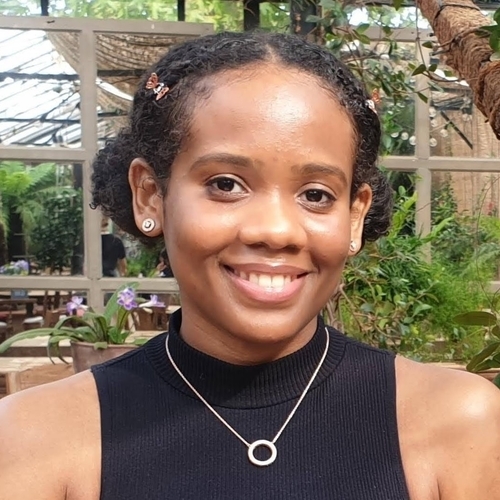 Tiffany Baptiste
Tiffany received her undergraduate degree in Bioengineering from the University of Sheffield in 2019. There, her research project focussed on simulating remodelling in skeletal muscle. She then went on to read for a MSc in Biomedical Engineering at Imperial College London where she specialised in biomechanics and mechanobiology.
Tiffany's desire to make clinical impact through research led her to join the CEMRG team in October 2021. Her PhD project aims to study the role of stiffness in the development of fibrosis in the left atrium. She will also investigate how changes atrial stiffness impact the progression atrial fibrillation.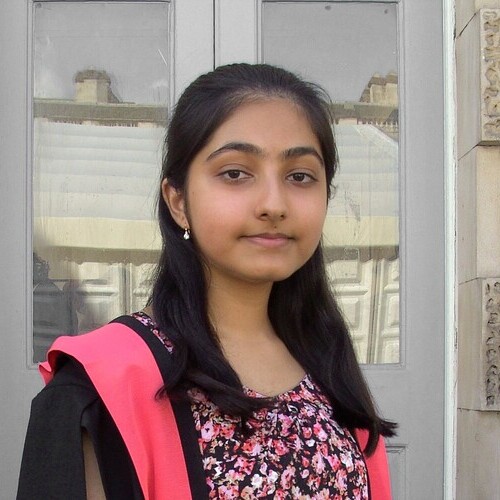 Manisha Sahota
Manisha Sahota received her Bachelor of Engineering in Biomedical Engineering from King's College London, after which she completed a MSc in Healthcare Technologies also at King's College London, with a focus on AI and medical image computing. For her BEng final project, she used machine learning to evaluate left ventricular outflow tract obstruction in hypertrophic cardiomyopathy, working in the Cardiac Modelling and Imaging Biomarkers group at King's College London. Her interests in computational cardiac modelling and AI-enabled imaging to enhance the understanding of prevalent cardiac disorders led her to join the Centre for Doctoral Training in Smart Medical Imaging to start a PhD in the CEMRG lab in October 2022. Her PhD will focus on the intra-procedural updating of cardiac digital twins for automated ventricular tachycardia ablation target guidance in collaboration with Philips Healthcare Research.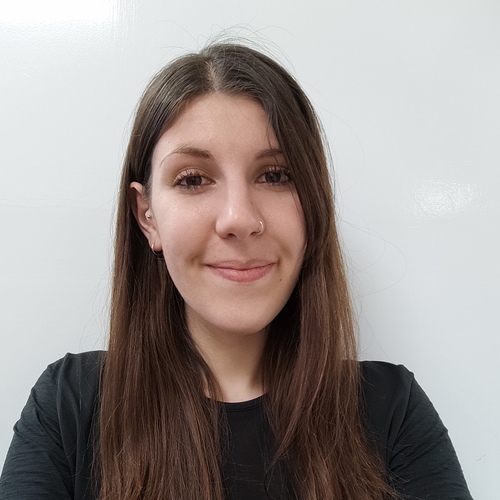 Ludovica Cicci
Ludovica Cicci obtained her BSc in Mathematics and her MSc in Applied Mathematics at Sapienza Università di Roma. In 2021 she completed a PhD degree at Politecnico di Milano, where she was involved in an ERC project for the construction of cardiac digital twins, focusing on the development of reduced order models to speed up the computation of mechanics simulations.
After one more year at Politecnico di Milano as post-doc in mathematical models and methods for personalized and precision medicine, she joined CEMRG as research associate in Novermber 2022. Making use of virtual simulations on patient-specific geometries, she is currently investigating the impact of electrodes location and other electrophysiology parameters on electrocardiograms.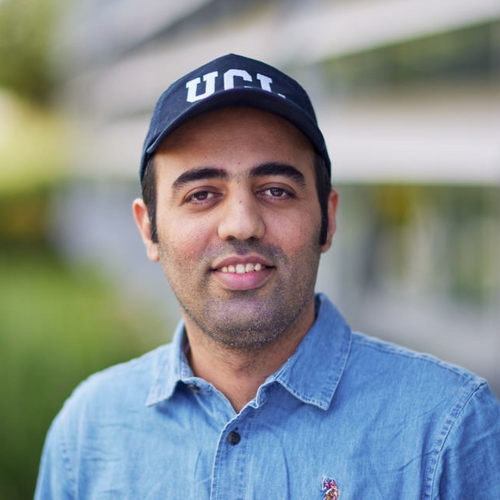 Shahrokh Rahmani
Dr. Shahrokh Rahmani completed his B.Sc., M.Sc., and PhD degrees in Mechanical Engineering-Biomechanics from Iran University of Science and Technology. Following this, he pursued his Postdoctoral Research at Technical University of Denmark where he focused on biomechanical modelling of biological soft tissue deformation. Dr. Rahmani then joined University College London as a Research Fellow in the mechanical engineering department, where he worked on dynamic whole organ modelling utilizing hierarchical Phase Contrast Tomography (HiP-CT) technique. He also developed image processing pipelines to handle the large datasets generated by this technique, and computational models of biological systems. From 2018, Dr. Rahmani has been working in the field of cardiovascular biomechanics, focusing on numerical modelling, experimental protocols, and image analysis pipelines to image large tissue volumes at high resolution.
Dr. Rahmani has become a member of CEMRG in 2023 and is collaborating with researchers at the Victor Chang Cardiac Research Institute. His current work involves MRI image-based modelling of the mechanical and structural function of the cardiovascular system under different pathologies, including alcoholic cardiomyopathy.
Past Members
---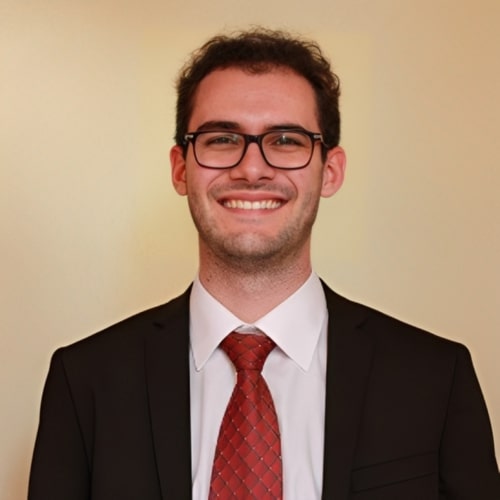 Matteo Salvador
Matteo Salvador received his Bachelor of Science in Mathematical Engineering ans his Master of Science in Computational Science and Engineering from Politecnico di Milano, Italy. He completed his PhD in Mathematical Models and Methods for Engineering at Politecnico di Milano under the supervision of Prof. Alfio Quarteroni. He worked in the framework of the iHeart project, whose aim is to create a fully integrated human heart for the accurate and efficient numerical simulation of the cardiac function. Specifically, he developed comprehensive mathematical models blended with novel numerical methods and Scientific Machine Learning for cardiac electromechanics.
Matteo Salvador was a visiting research fellow at CEMRG since September 2022 to December 2022. He built neural network-based reduced-order models to perform four-chamber heart electromechanical simulations in short computational times and by avoiding the use of high performance computing. His next role was as a postdoctoral researcher at the Cardiovascular Biomechanics Computation Lab at Stanford.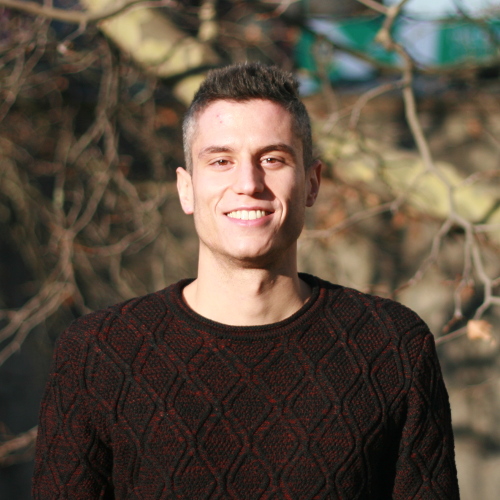 Damiano Fassina
Damiano Fassina made his first steps in the academic world in Italy, where he achieved a three years Bachelor Degree in Biomedical Engineering. Subsequently, he was awarded with a two years Master Degree in Bioengineering. Both titles were conferred from the University of Padova.
In October 2018 he moved to London to start a PhD, and then he started as a member of King's College CEMRG. Damiano's PhD project involved the creation of a model of human induced pluripotent stem cells derived cardiomyocytes, for regenerative medicine application. His investigations through models at cellular and tissue level aimed to achieve better understanding of stem cells derived cardiomyocytes' electrophysiological behavior. Damiano's research work was thus focused towards the successful coupling of engineered cardiomyocytes with adult myocytes, and assess the feasibility of replacing damaged heart tissue with engineered patches. He graduated in 2022 and moved to work for Bravura Solutions.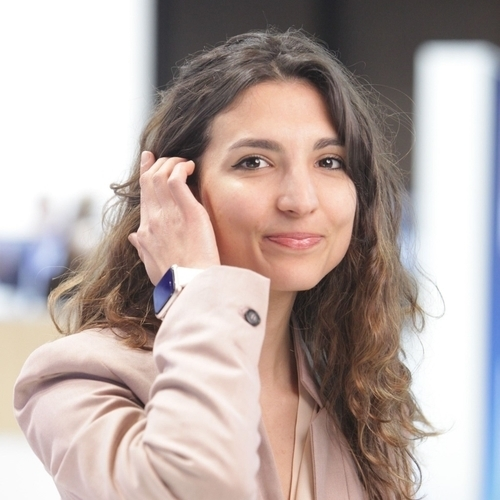 Sofia Monaci
Sofia Monaci first graduated in Biomedical Engineering at King's College London in 2018, and she then went on to do a MRes and PhD under the supervision of Dr Martin Bishop (via the Centre for Doctoral Training in Medical Imaging Modalities). She is really enthusiastic and passionate about "'mending the heart" with engineering tools! <\p>
During her PhD, her research aimed at optimising ventricular tachycardia (VT) treatments by utilising electrograms recordings stored in implanted devices, that the majority of VT patients have in-situ. She first led an in-silico pace mapping to guide VT ablation planning non-invasively, and she then implemented two computational-artificial intelligence (AI) platforms to automate the localisation of focal and post-infarct VTs respectively, with a similar aim. Sofia graduated in 2022, and moved to work for Medtronic.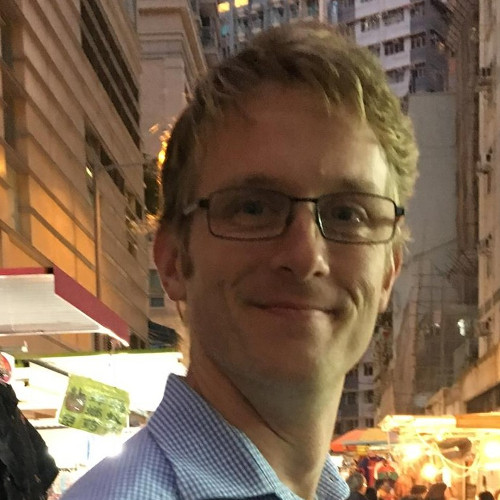 Philip Gemmell
After completing his MPhysPhil in Physics & Philosophy, Dr Philip Gemmell moved on to complete his DPhil in Systems Biology at the University of Oxford, specialising in Computational Biology. His dissertation focussed on reproducing experimentally observed variation in cardiac electrophysiology using variability in cellular ion channels as the underlying cause, and the potential consequences of this variability in the cardiac response to pathological conditions. He then expanded and refined these techniques while working at Clyde Biosciences while looking to determine the mechanisms of variation between populations of stem cell derived heart cells. He subsequently joined CEMRG until 2022, where he developed interest in whole torso computational modelling, with specific focus on the effect of scar on the electrical dynamics of the heart, and how subtle changes in the clinical observations can be used to determine properties of myocardial scar prior to imaging.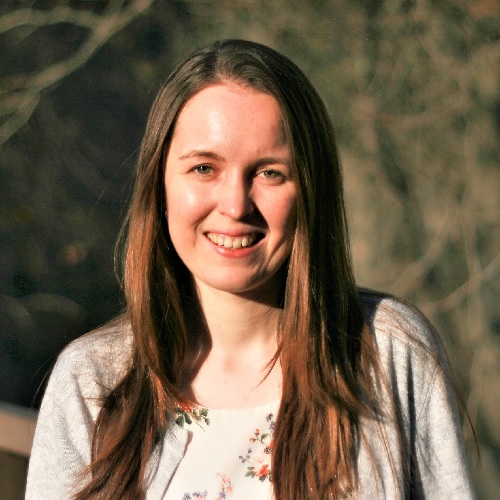 Caroline Roney
Dr Caroline Roney is a Medical Research Council Skills Development Fellow. She has a background in both mathematics and biomedical engineering, with an MMath in Mathematics from the University of Oxford, and an MRes in Biomedical Research from Imperial College London. She received her PhD degree in signal processing of cardiac arrhythmia data from the Department of Bioengineering, Imperial College London, and then worked in the computational modelling team at Liryc, Bordeaux. Since Caroline joined CEMRG in 2018, her research interests are in developing engineering techniques for investigating the mechanisms that underlie atrial fibrillation. She uses a combination of signal processing, machine learning and computational modelling techniques to develop novel methodologies for investigating atrial fibrillation mechanisms from clinical imaging data and electrical recordings. The ultimate aim of her research is to translate developed tools for analysing electrical and imaging data to clinically predict optimal patient specific ablation strategies. In 2021 she started a role as a lecturer in Computational Medicine in Queen Mary's University and a role as visiting lecturer in King's College London.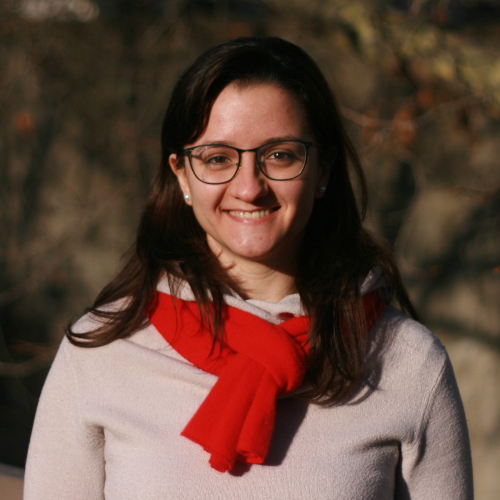 Marina Riabiz
Marina Riabiz received her undergraduate and master's degree in Mathematical Engineering from Politecnico di Milano, Italy, specializing in Applied Statistics. Her PhD thesis "On Latent Variable Models for Bayesian Inference with Stable Distributions and Processes" was in Information Engineering, at the University of Cambridge, UK, where she was supervised by Prof. Simon Godsill.
She joined the CEMRG group in October 2018, and she worked on uncertainty quantification for myocytes models, under the guidance of Prof. Steven Niederer. She developed Monte Carlo methods for Bayesian parameter inference in dynamical systems describing calcium transients and their contribution to the action potential in rat cell models. The main goal of her project was to capture the variability of and covariance between calcium handling proteins, the main challenge being the high dimensionality of the parameter space to be inferred. The project was in collaboration with Prof. Chris Oates and other researchers form the Alan Turing Institute. Marina's broader research interests are at the intersection of probabilistic machine learning, statistics and signal processing, applied to medical data. After leaving CEMRG in 2022, she started her role as lecturer in Statistics at King's College London.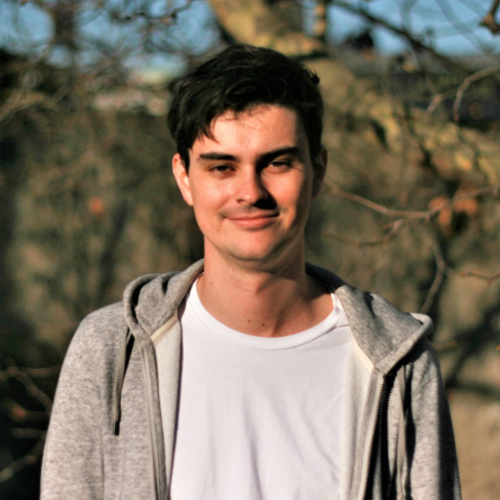 Hugh O'Brien
Hugh O'Brien graduated from Trinity College Dublin with a BA in Psychology and Imperial College London with an MSc in Computer Science. He also completed a MRes in Imaging Science at King's College London. In between he worked at PLOS on some of their flagship journals. Prior to starting his PhD Hugh was a software engineer at Overleaf, a collaborative science writing platform for LaTeX.
His PhD at CEMRG, from 2018 to 2022, focused on machine learning based approaches to improve the viability of CT for invasive cardiac procedure guidance with an initial focus on infarct region localisation. His next role was as senior bioinformatics scientist in Achilles Therapeutics.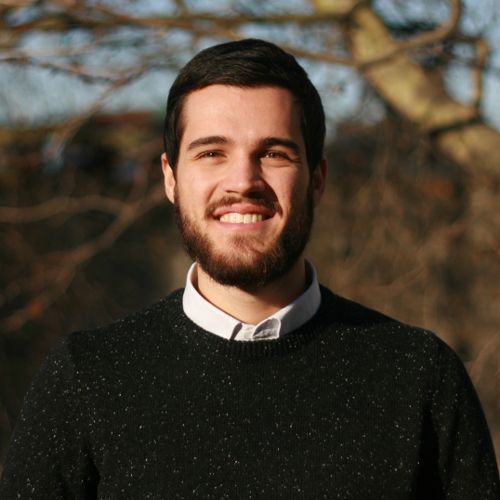 Stefano Longobardi
Stefano Longobardi graduated in Mathematics at Sapienza - University of Rome, Italy. He then obtained a Master's Degree in Mathematics applied to Life Sciences from University of Trento, Italy, with final thesis project focused on a novel non-invasive technique to estimate the pressure jump inside blood vessels. From 2018 to 2022, Stefano did PhD in Biomedical Engineering at King's College London, working on a multi-scale model of bi-ventricular rat hearts. He aims to identify drug molecular targets which are strongly linked to heart mechanics, in order to recover impaired left ventricle contractility function in pressure-overload-induced cardiac hypertrophic rat hearts. In order to do this, Stefano is employing computational models of cellular electrophysiology and calcium dynamics, sarcomere contraction and whole-organ mechanics, and lately some supervised learning techniques such as Gaussian processes and support vector machines. Along with his lifelong passion for mathematical formalism and abstract structures, Stefano has got a wide range of science-related interests including biology, quantum physics and astronomy. His next position was as quantitative systems toxicologist at GSK.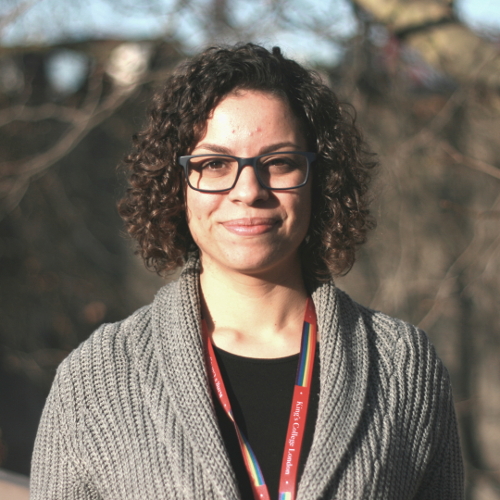 Caroline Mendonça Costa
Dr. Caroline Mendonça Costa received her undergraduate degree in Computer Science and her master's degree on Computational Modelling from the Federal University of Juiz de Fora, Brazil. She received her Ph.D. degree in Numeric Mathematics and Computational Modelling from the University of Graz, Graz, Austria. From July 2016 to September 2021, Caroline was a postdoctoral research associate at CEMRG. Her research focused on investigating arrhythmogenesis in infarct patients undergoing cardiac ressynchronisation therapy. Previously, she has worked on cell modelling of Chagas' disease (Fisiocomp, Brazil), with RNA transcription models of viral infection (Bioquant, Germany), and with finite element and parameterization techniques to model fibrosis (Computational Cardiology Research Group, Austria). Her broader research interests include methodological and applied aspects of computational modelling of cardiac electrophysiology and image analysis, with emphasis on building patient-specific models of the heart to investigate the role of electrophysiological and structural remodelling on ventricular arrhythmias. Her next role was as a data scientist in iTech Media.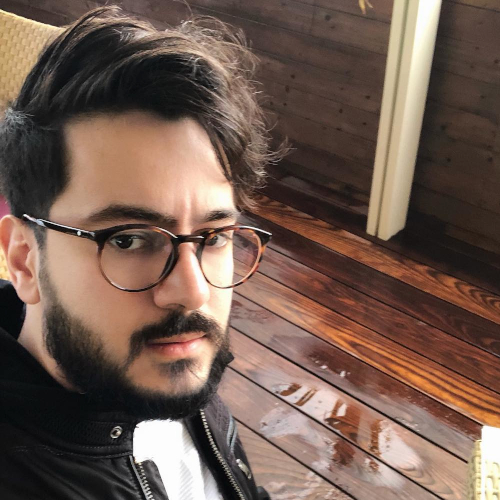 Orod Razeghi
Dr Orod Razeghi received his Bachelor of Science in Computer Science with Robotics from the University of Nottingham. He holds a PhD in Information Technology from the same university. His PhD focused on developing "Human in the Loop" algorithms for understanding visual content, in particular interactive methods of object recognition for medical applications. His interests primarily lie at the intersection of computer vision, medical imaging and machine learning. Since joining the department in September 2015 until April 2021, he developed interactive image processing, computer vision, and machine learning algorithms for analysis of cardiac images. His research software has been used for preprocedural planning in clinical trials. His next role was as senior research software developer at University College London.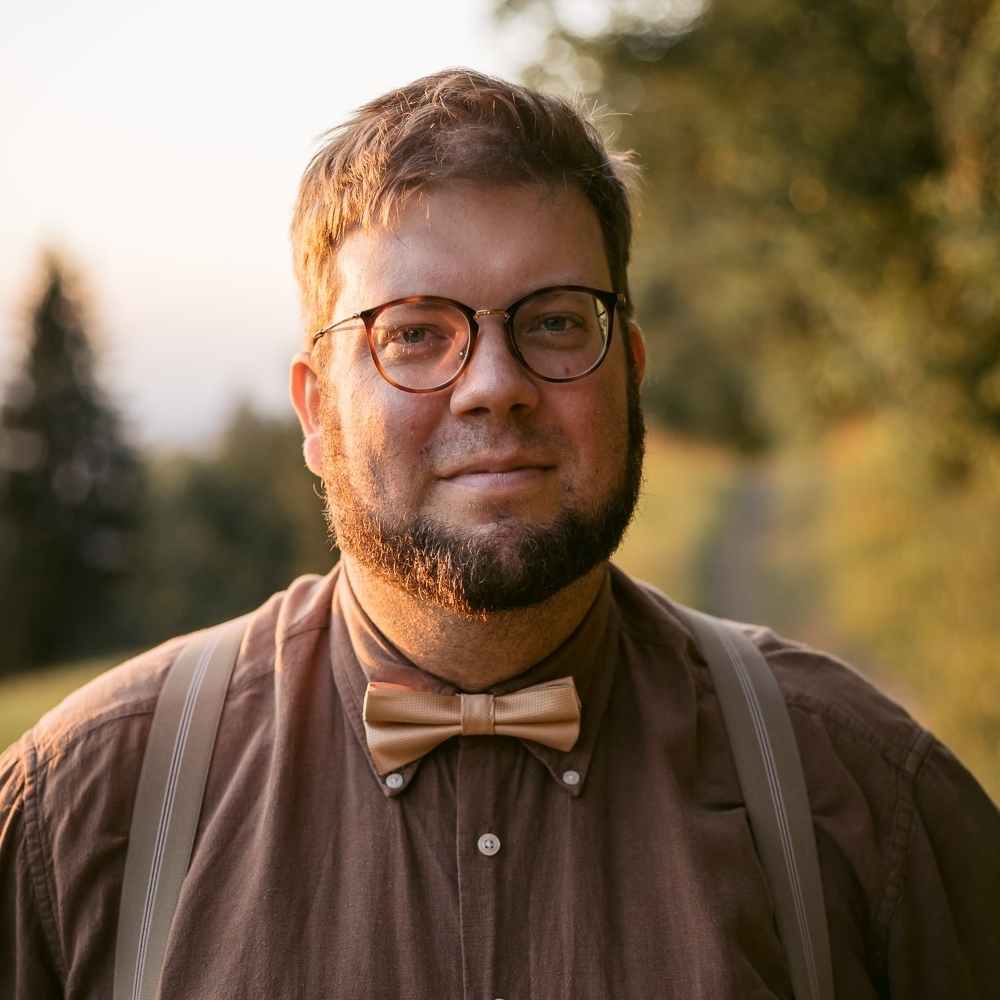 Elias Karabelas
Elias Karabelas received his Bachelor of Science in Applied Mathematics and his Master of Science in Industrial Mathematics from Graz University of Technology, Austria. He received his PhD in 2015 from Graz University of Technology under the supervison of Prof Olaf Steinbach, Prof Ulrich Langer, and Prof Gernot Plank. During his PhD he was member of the special research group "Mathematical Optimization and Application in Medical Science" (MOBIS). After that he joined the computational cardiology lab of Prof Gernot Plank at the Medical University of Graz, Austria. From September 2019 to February 2020, Elias Karabelas was a visiting Research Associate at CEMRG. His main research interests are computational fluid dynamics on moving/non-moving domains with particular focus on hemodynamics, non-linear solid dynamics in the context of electromechanics of the human heart, and the simulation of those problems using high performance computing. His next role was as a senior postdoc at the Institute of Mathematics and Scientific Computing in the University of Graz. From March 2023 on he will lead the Young Researcher Group (YRG) 'CICLOPS --- Computational Inference of Pressure Fields from Non‐Invasively Measured Flow Patterns' funded by BioTechMed-Graz .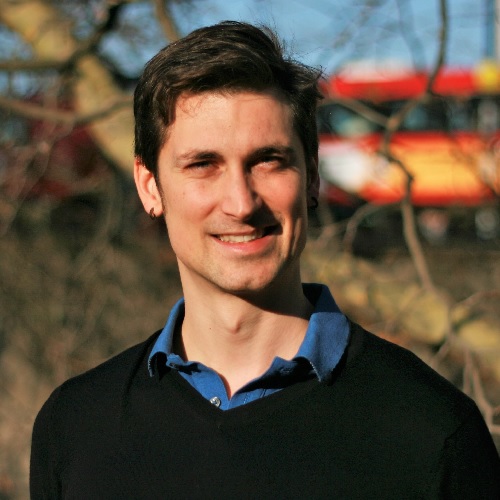 Gabriel Balaban
Dr. Gabriel Balaban completed his BSc in mathematics at Trent University in Canada in 2008, and worked as an IT consultant for a year and half in Germany before undertaking an MSc in mathematics at the University of Oslo in 2012. He completed his PhD in computer science on the topic of data assimilation in cardiac mechanics in 2017 in a joint collaboration between Simula Research Laboratory and Oslo University Hospital.
Dr. Balaban was a postdoctoral fellow at CEMRG. His work incorporated techniques from computational modelling and medical image analysis to uncover the mechanisms of cardiac arrhythmias in nonischemic heart disease. His next role was as a postdoctoral researcher at the Simula Research Laboratory in Oslo, Norway.